Why more women are embracing self-pleasure as part of their everyday self-care routine
Young people are turning off casual sex according to a new study, with researchers concluding that lower rates of binge drinking between genders plays a big part. The study, conducted by Rutgers University-New Brunswick, also showed that playing video games and living at home with parents were contributing factors.
But as a 30-year old woman who engages in many, as my mother would put it, "inappropriate conversations" with friends and family members, as well as someone prone to digging into issues that pique my interest, I'm venturing a guess that there's more to it than that.
Sexual pleasure is still very much on the brain for most of us, but what is likely changing is the ways in which we access it. Sure, we're drinking less and making fewer regretful 2am decisions, but we're also more in tune with ourselves, our bodies and with what we want. It's why now, more than ever, women are adding self-pleasure to their self-care handbook.
Throughout the pandemic, silent vibrator sales have skyrocketed, and the market of sex toys for women is booming. So much so that even celebrities like Gwyneth Paltrow have jumped on board through her brand Goop, while Cara Delevingne recently became a co-owner and creative advisor of Lora DiCarlo, a manufacturer of a high-end vibrator.
It's a market that's finally finally listening to the needs of women too, rather than ideals of the porn industry.
For instance, I recently became acquainted with Zalo's new clitoral vibrator, Bess which is so aesthetically beautiful it may as well sit on my mantelpiece. The slim design uses DirectPower vibration transmission to concentrate stimulation powerfully but discreetly and includes multiple head attachments for customised pleasure.
As a leading tech company, Zalo is focused on removing stigmas associated with sexual pleasure for some women who still think of masturbation as taboo. The beautiful designs that aren't traditionally (and often worryingly) phallic help those who carry shame often triggered by religion or culture.
In India for example, the pandemic has seen a 65 percent surge in the sale of sex toys. But while the demand for sexual wellness products is high, the sale and purchase of such products still carries a significant cultural taboo.
On the 14th of February this year, a store in Goa launched as the country's first official brick-and-mortar sex shop but a month on, and it has already been forced to close after local government said it wouldn't "allow such activities".
Sadly female masturbation in many conservative countries– and even in countries as progressive as Australia– is still viewed as the most stigmatised aspect of sex despite it being completely normal. In fact, it's actually good for us, with female self-pleasure being repeatedly linked to lower levels of stress, anxiety and better nights' sleep.
But in the same way that women are calling time on many structural barriers facing them right now, we're also calling time on sexual shame.
There's a growing movement on social media with people and companies speaking out about the double standards applied to women when it comes to masturbation. It's widely accepted for instance, that men throughout their lives will engage in self exploration and self pleasure with conversations starting at a young age. But when it comes to females, the subject is largely off the table.
Thankfully, the sex-positive feminist movement has paved the way for more women to normalise discussion around masturbation, and apply similar language as what's used in the wellness industry. Brands like audio sex app Ferly, a digital space for women to explore what pleasure means to them, provides a good example.
As the industry evolves, women are being embraced into the world of self-pleasure. Because the simple truth is this: Women masturbate as much as men and derive as much enjoyment from doing so. Now, we just need to get better at shouting it from the rooftops and the world needs to get better at hearing us.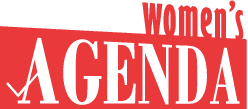 ---